THE KANKAKEE AREA RADIO SOCIETY'S
18th ANNUAL HAMFEST
KARSFEST 2001
PHOTO PAGES
FROM
SUNDAY, JULY 8
AT THE
WILL COUNTY FAIRGROUNDS
PEOTONE, IL
---
Page 2
---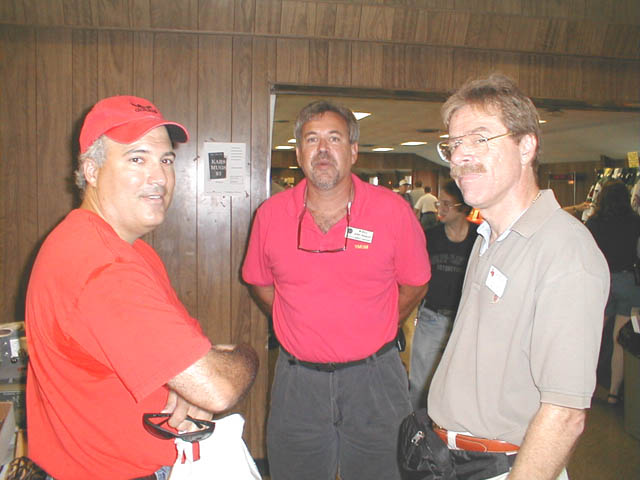 Pictured center is Jerry Rosalius, WB9Z giving a video presentation of the recent DXPedition to the Spratly Islands he was involved in as 9M0M. The Island was Layang Layang. The Islands are located in the South China Sea. Also included were photos from from the 160 Meter CW operation that he and KARS members Howard AK9F and Don K9NR entered as VP5F at North Caicos Island in the Turks and Caicos chain.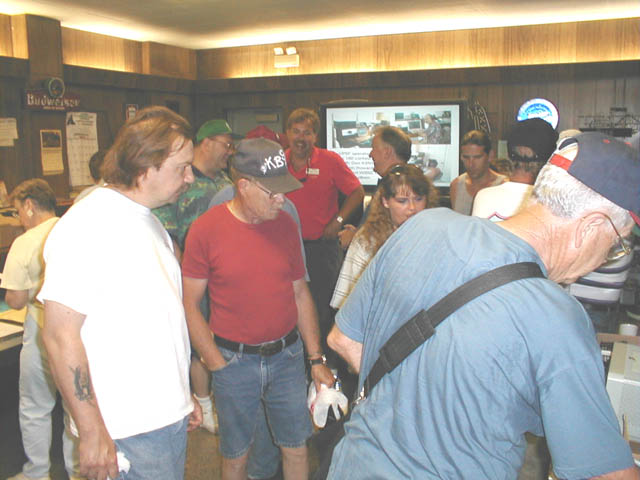 Jerry did a Power Point presentation on a 50" BIG SCREEN monitor.
Note: Thanks to www.rentcom.com for providing the monitor.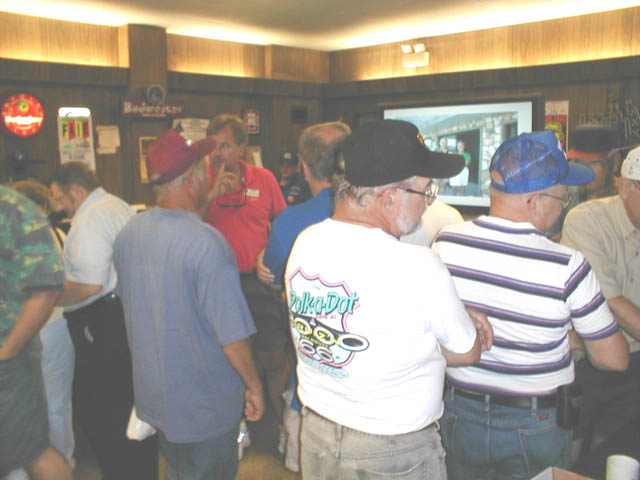 Many people gathered to meet Jerry and hear about the experience.
"Jerry wishes to thank everyone for stopping,
and that he was glad to meet all of you.
You've all certainly helped to make this
a rewarding experience for Jerry as well."
Thank you Jerry, for taking the time to be with us.
You have provided a unique experience to this hamfest,
not of the norm in this region by any stretch of the imagination!
Thanks again for sharing your experiences here at KARSFEST 2001.
Page (1 of 7)
Page 2
Page (3 of 7)
Page (4 of 7)
Page (5 of 7)
Page (6 of 7)
Page (7 of 7)

---
See you in 2002 on July 7th
---

This website is written in FRAMES.
If you are viewing this page as a separate page
please CLICK HERE for the KARS HOMEPAGE !
This usually occurs when you follow a link
from a search at a search engine website.