Aerial Photo and the fields
behind the WB9Z contest station
Field photos on the ground by Clay Melhorn, N9IO
Aerial photo done commercially.

---
Check out the aerial shot of Jerry, WB9Z's massive antenna farm.
Also below, we take a little stroll down Beverage Lane,
behind the famous station of WB9Z.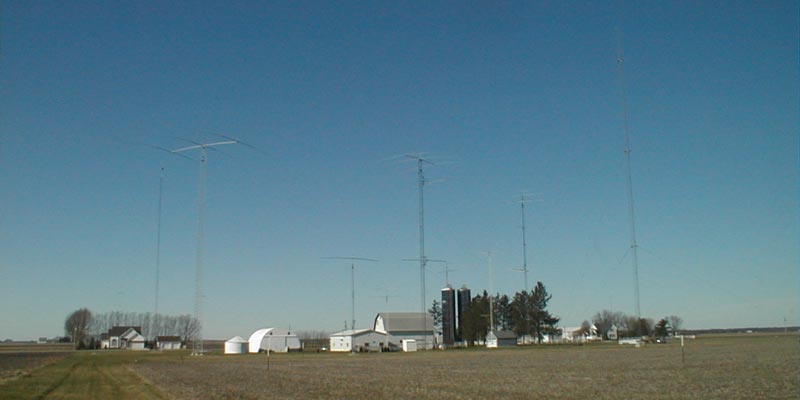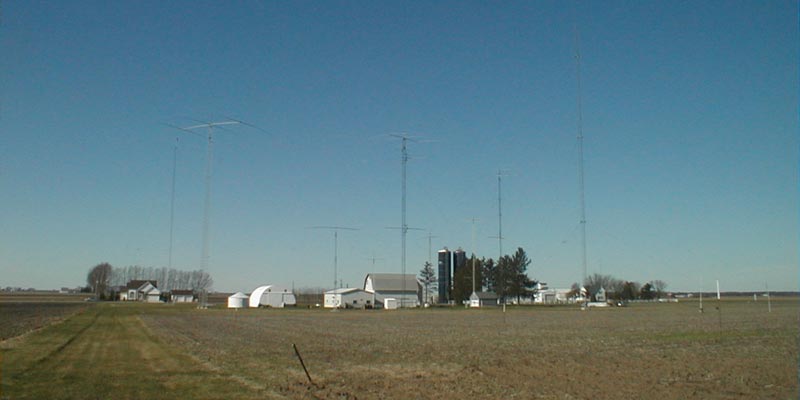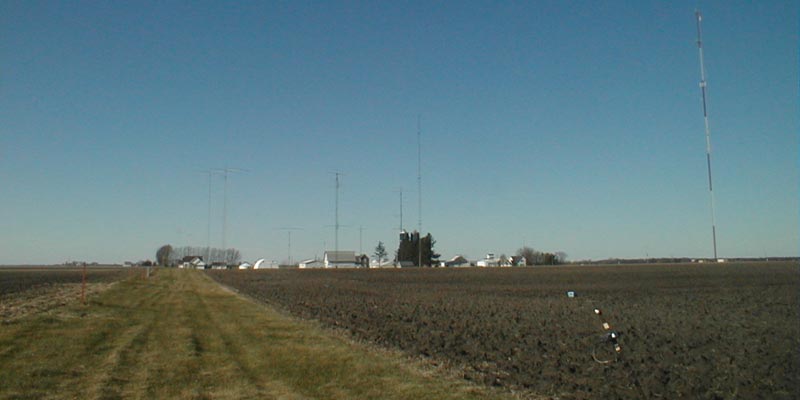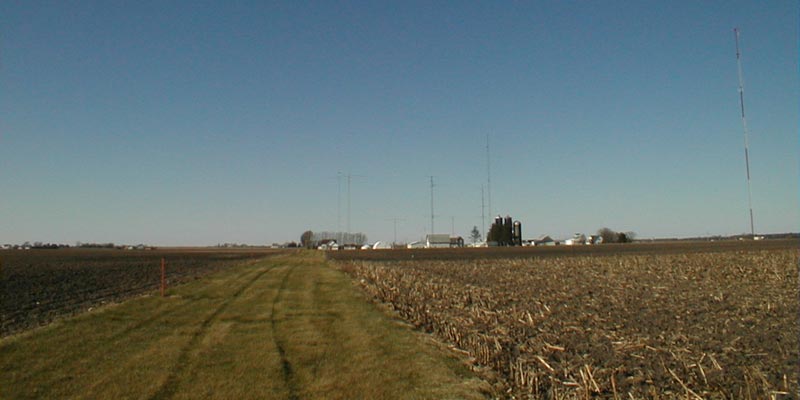 ---
Though hard to see in the pictures above,
numerous beverage receiving antennas are pointed
toward every imaginable part of the world.

73, Jerry – WB9Z

---


Comments on the
"WB9Z 195 foot rotating tower?"
E-Mail Jerry, WB9Z
jerry@daca.net

E-Mail KARS Webmaster N9IO, at
webmaster@w9az.com

Latest update March 7, 2004
---

This website is written in FRAMES.
If you are viewing this page as a separate page
please CLICK HERE for the KARS HOMEPAGE !
This usually occurs when you follow a link
from a search at a search engine website.