KARS Historical Archives
1957
---
Below are 3 newspaper articles of accounts
from a few Kankakee area ham operators
listening for the first satellites put into orbit
by Russia in October and November of 1957.
Sputnik and Sputnik II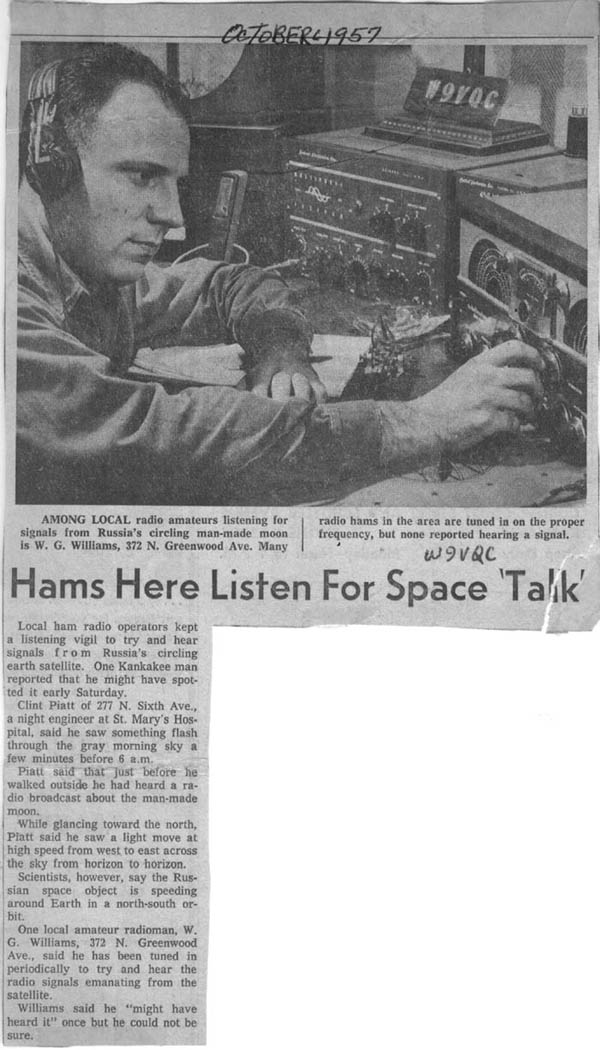 Mr. Bill Williams W9VQC is a former President of KARS.
Bill had his share of great press in this area.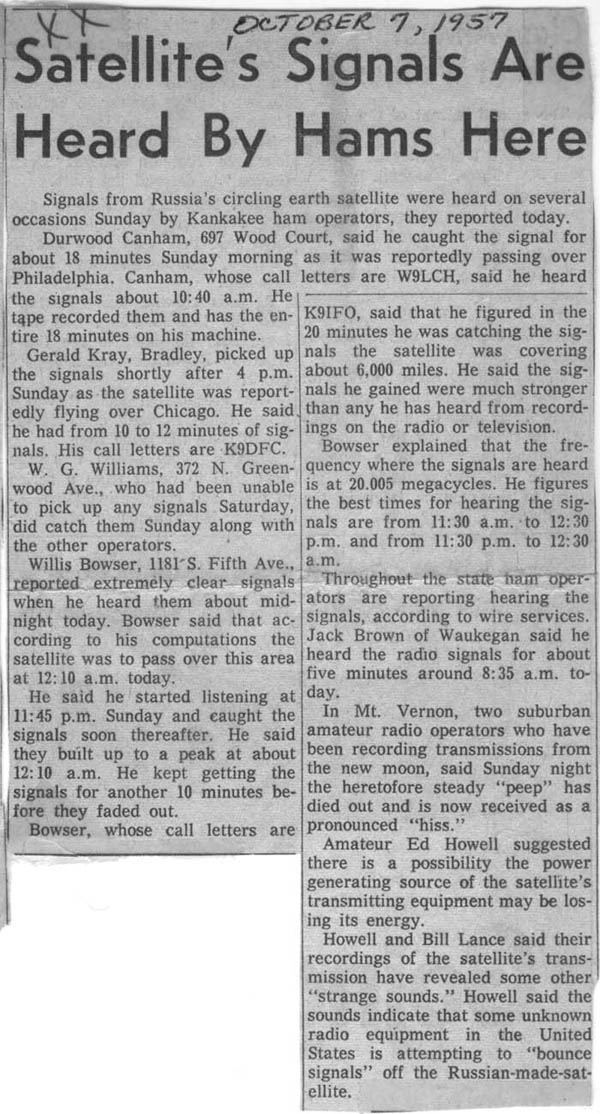 In this article, Mr Will Bowser K9IFO (now K9FO)
is the current license trustee of KARS callsign W9AZ
and the many fine radio repeater systems in use today.
Will is a "ham's ham" and long time advocate for KARS.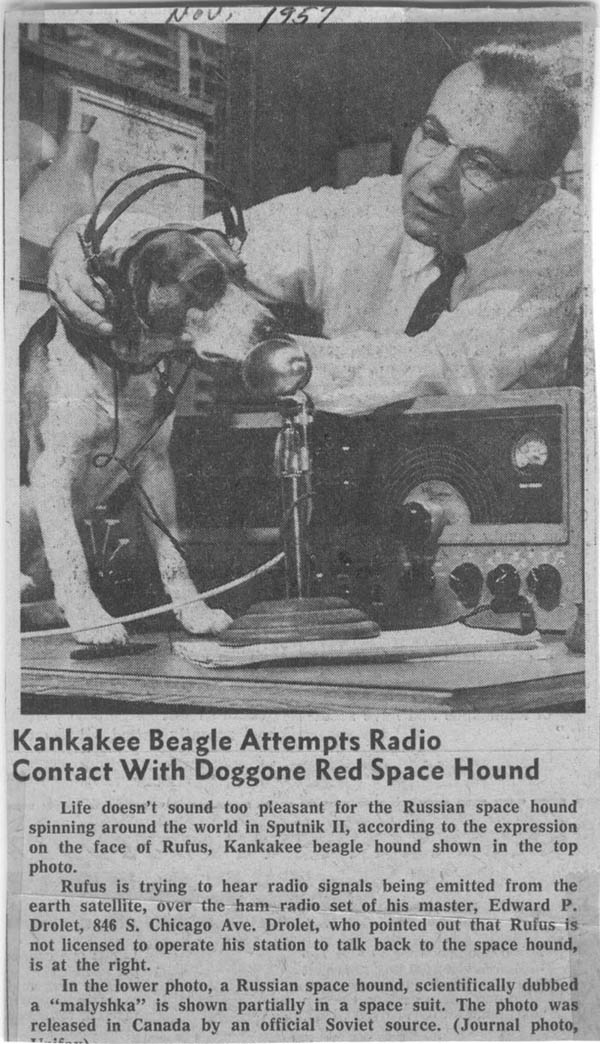 This last article, featuring "Rufus" is a classic!
By Mr. Ed Drolet W9IBU.
Ed changed his callsign to W9IM years later.

---
E-Mail "ANY" additions or comments to
KARS Webmaster
Or please sign the guest book?
Latest update March 7, 2003
---


Many of the KARS Archive pages display
better as full width 800 pixel wide pages,

The KARS web site is written in FRAMES.

If you are viewing this as a separate page,
please CLICK HERE to view the KARS HOMEPAGE.
Then, to view all other KARS historical
archives, scroll down in the menu to
Historical
Archives

These historical archives are the intellectual property
of the Kankakee Area Radio Society, Inc.